Cleaning Services Atlanta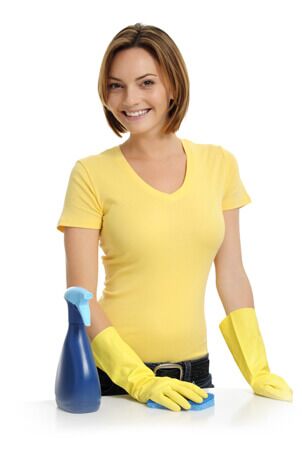 Easy and reliable cleaning service is available for your Atlanta, Georgia, home. If you live in the GA region and require a one-time deep cleaning or maid service regularly, you can always reach them at the same number and know you will get the best service possible.
Our cleaning crews in Atlanta, GA, are made up of certified professionals that will do an excellent job exactly as you want it done. But we'll provide you with real insurance coverage if something goes wrong.
This way, you may have your house cleaned by a professional cleaner's service without worrying about anybody except yourself. Everything was created with one goal in mind: providing you with the impeccable cleanliness you deserve.
Factors to consider when choosing cleaning services in Atlanta
Coming home to clean regularly might be challenging when you have a full course load, a demanding job, and a jam-packed social calendar. For this reason, the need for commercial cleaning services continues to grow.
Finding the right professional cleaning service may be challenging and time-consuming due to the abundance of options available to you, whether you look them up online or in the phone book.
Listed below are some suggestions, or more accurately, considerations to keep in mind while you search for the most suitable cleaning service. Keep reading to learn more.
1. Service flexibility
There should be no problem finding a cleaning service that can meet your demands right away. You may not make any money off of hiring a general cleaning service since most of them won't handle your laundry, won't wash your dishes, and won't clean a lot of other items. You need expert cleaners who are willing to do anything you ask of them, even the dishes and the laundry.
2. Professional attitude
Any business you choose ought to treat you and your property with the utmost professionalism. Once a professional cleaning service receives your request, they will prioritize it and perform the highest quality service possible to help you achieve your goal of a completely germ-free house.
If the firm you're considering is offering a service to you and treating it lightly, going with them may not be the best decision. You should verify that you are receiving high-quality service despite their inexpensive costs and casual demeanor.
3. Quality service at a reasonable cost.
Choose a cleaning provider that meets your needs while remaining within your budget. You should maintain your house tidy, but it doesn't mean you have to go into debt doing it. You may have a clean home and save money by hiring one of these businesses. Your best chance is to choose a firm that provides excellent service or has a track record of doing so.
4. Total Cleaning Solution for Commercial Sector
In addition to their standard daily office cleaning and weekly/monthly hotel/restaurant cleaning services, Perfect Cleaners Atlanta offers a wide variety of specialized cleaning options, such as graffiti removal, carpet/upholstery cleaning, stone cleaning, window cleaning, deep cleaning, etc. Our company also offers commercial restrooms and healthcare facility waste management services.
"The quality of your house cleaning service is remarkable. My whole family is really excited when our home smells of fresh and clean after every visit of your maids."
★★★★★
Sharon Reuter
Atlanta GA
"This was my first time I had my house cleaned by a professional company. They were very thorough and careful to ask if certain types of cleaning products are acceptable to use. A wonderful experience!"
★★★★
Ann Woods
Marietta GA
Picking your cleaning services in Atlanta:
House Cleaning:

Throughout Atlanta, this is our most sought-after cleaning service. Pick a one-time deep cleaning or schedule recurring visits to ensure your house is constantly spotless.

Carpet Cleaning: Replace worn-out carpeting and rugs with new ones, and freshen up the upholstery on your sofas and chairs. A crew of highly-trained cleaners will be sent to your Atlanta, GA, residence. They will have access to industrial-strength tools that can eliminate any stain.

Move Out Cleaning: This service is used by both landlords and renters to guarantee that the security deposit is returned after a move.

Window Cleaning: Any glass may be refilled with a new taste thanks to our water-fed poles and other tools! This professional window cleaning service is available on a one-time or recurring basis, depending on your needs.

Gutter Cleaning: If you want to protect your home from flooding caused by clogged gutters, our wet vacuum technology for gutter cleaning is just what you need.

Deep Cleaning: To get rid of even the most stubborn dirt, oil, and odors, our team employs cutting-edge equipment and premium chemicals.

Duct Cleaning: Our dependable duct cleaning service ensures cleaner air for you and your family.

Housekeeping: You can rely on us to keep your home spotless since we provide expert cleaning services.

Maids Services: We provide a wide variety of cleaning services to help you keep your home or apartment clean and healthy.

Mattress Cleaning: The cleaners we employ are highly qualified experts who can deal with any situation, even those involving unusually dirty or soiled bed linens.

Pressure Washer: Dust, sand, algae, salt, graffiti, and anything else that makes your outdoor space seem unpleasant may be washed away with our high-powered jet cleaning equipment.

Rug Cleaning: Here at professional cleaners, we pride ourselves on having the hardest working, most committed team in all of Atlanta.

Sofa Cleaning: Sofas that have lost their luster due to wear and tear can be brought back to life by our team.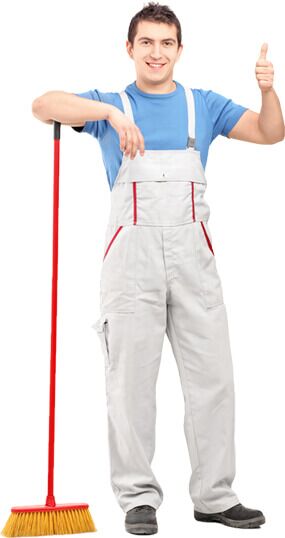 Questions to ask cleaning services in Atlanta
Ask the following questions of any potential firm or home cleaning before you employ them. Feel free to ask us any of the questions:
What kind of cleaning services do you offer?
When contacting a cleaning service, be as detailed as possible about your needs. House cleaners often only perform the bare minimum, such as vacuuming, mopping, dusting, and sanitizing surfaces and bathrooms, and may not pick up clutter, arrange surfaces, touch jewelry, move bulky furniture, or clean valuable equipment unless given explicit instructions to do so.
How do you charge and do any services cost extra?
Although most cleaners charge by the hour, others offer affordable flat rates. Before you employ a company, it is normal practice for them to visit your house and provide you with a free estimate of the time and money the job would take. To get an accurate quote from the cleaning service, ensure you've left the property in the same state it'll be when they arrive to clean. Verify that certain services are not going to cost you any more money.
What cleaning supplies do they use?
When dealing with a person, you may need to offer cleaning products, but a business should bring its own. If you or anybody in your household has allergies, if you have pets, or if you have small children, you may want to inquire as to the specific cleaning products they employ.
Can you provide proof of insurance?
Make sure you get a copy of the cleaning service's certificate of insurance from their insurance provider before you hire them by asking them to fax or mail you a copy. Do not engage them if they refuse to allow you to contact their insurance provider or if they cannot provide evidence of insurance.
Reasons you should hire a cleaning service today.
1. Create a Healthier Environment
People with allergies or respiratory issues are particularly vulnerable to the effects of mold and germs that may float through the air. A polluted atmosphere will aggravate the symptoms these individuals already experience. Otherwise, healthy people might have skin infections or flu-like symptoms from this bacterium.
2. Have More Time to Yourself
One of the greatest advantages of hiring a professional cleaning service, whether for a commercial building or a private residence, is its time savings. If you hire a dependable business to take care of your cleaning needs, you'll have more time for what's essential in life, whether focusing on your career or spending quality time with your loved ones.
3. Get the Job Done to a Higher Standard
Cleaning entails more than clearing away some debris and running the vacuum once a week. Those challenging, out-of-the-way spots need no less care and maintenance. Hire a professional cleaning service to ensure your home is clean, safe, and free of germs.
A professional cleaner can perform a better job than you can. When they're done, even the dirtiest spots will sparkle and shine.
4. Impress Your Guests or Customers
Are you instantly at ease when entering a clean home or company, or have you ever experienced the opposite? The first impression you make will last. If you want to create a good first impression on a client who walks into your shop or a new acquaintance who drops by for a visit, make sure the place is spotless. It is a smart financial move to hire a cleaning service if your company interacts with the public.
5. Fix a Schedule That Works for You
Employing a maid service provides a great deal of versatility. You may use a cleaning service for as many or as few weekly visits. You don't have to commit to a strict schedule if you just require a thorough clean once a month or a quick touch-up a few times a week. This is perfect for when you need a thorough cleaning after remodeling or if you just need a hand every so then.
6. Reduce the Risk of Pest Infestations
The prevalence of insect infestations is more than you may expect, yet no one likes to speak about it. Pests are more likely to invade homes that are regularly unclean or where food is carelessly left out. If this occurs, you risk food poisoning, sick pets, and unclean living and dining conditions.
7. No Need to Buy Expensive Supplies
Consider the products you use to scrub the stove. It requires a lot of equipment, from the standard mop and bucket to the more specialized chemicals and safety gear. If you want an idea of how much it would cost to clean a whole home or office building, just multiply that number by the number of rooms. Hiring a cleaning service is different from hiring an individual cleaner. You're not only using their products but also renting their tools and chemicals.
8. Make Sure Nothing Is Missed
When people clean on their own, they usually begin with the "easier" rooms and then wander aimlessly around the rest of the house. Due to this, they may often do unnecessary tasks or even forget to enter a certain place. A professional Cleaner in Atlanta will be far more systematic and follow a planned checklist to avoid making the same mistakes again.
9. Spend Less on Repairs
Appliances always seem to go down at the worst possible moment, don't they? While cleaning them won't make them live forever, it will prolong their longevity and save you a lot of money in emergency repairs. Washing machines, toilets, and showers may last longer if maintained well. Cleaning these items might be more complicated and time-consuming than regular routine cleaning duties.
10. Benefit From Useful Extra Services
Let's be honest. When Individuals clean houses, they do the minimum and seldom go above and beyond to conduct additional maintenance duties. A professional cleaning service doesn't simply vacuum or dust. Many provide carpet cleaning, mattress washing, and post-renovation cleaning. Professional cleaner Atlanta will get the job done whatever you require, saving you a lot of time and hassle.
Why use our cleaners in Atlanta, GA?
After you might have decided to ask us the questions mentioned above, consider why you should use our cleaners in Atlanta.
Licensed experts:

Our Atlanta professional cleaners are all highly skilled individuals with relevant experience and education.

The state-of-the-art equipment:

Our professional cleaners will always use cutting-edge equipment to give you a spotless home.

Fully insured:

Don't worry about a thing while our experts go to work; we've got you covered.

Weekday appointment:

If you require cleaning services in Atlanta at an odd hour or on the weekend, there is no additional charge.

Promotions:

Get a free, no-risk estimate to determine how much money you may save when combining orders for various services.
Frequently Asked Questions
1. What is considered a deep clean for a house?
It entails removing the filth and grime that have settled into the house's deepest crevices and surfaces over time. A thorough cleaning goes above and beyond the scope of a standard cleaning, taking care of things like hard brushing of floors and tubs, scouring of stovetops, the inside of microwaves and ovens, and so on.
2. Do you clean before the cleaner comes?
Before your home cleaning comes, please tidy up any easily accessible areas. For instance, clean and put away your soiled dishware. When the dirty dish pile becomes too high, it becomes difficult for the home cleaning to clean the sink. As a result, the kitchen's final appearance will be ruined.
3. Should you leave when the cleaners come?
It is up to you whether you remain at home while the cleaners are there or not. If there are no people at home, particularly youngsters, the cleaning crew may have an easier time. It's OK to remain in the house while cleaners are working there if you prefer not to let them in while you're out.
Hire professional cleaners in Atlanta and beyond…
Contact us on (404) 594-8999 for a free, no-obligation quote at any time.
You can also rely on our professional cleaners beyond Atlanta:
Cobb County: Acworth, Аustell, Mableton, Marietta, Kennesaw, Powder Springs, Smyrna, Vinings
Fulton County: Alpharetta, Johns Creek, Roswell, Sandy Springs
DeKalb County: Brookhaven, Decatur, Dunwoody
Gwinnett County: Duluth, Lawrenceville, Norcross, Suwanee
Cherokee County: Woodstock